AARP is helping to make communities more livable for people of all ages.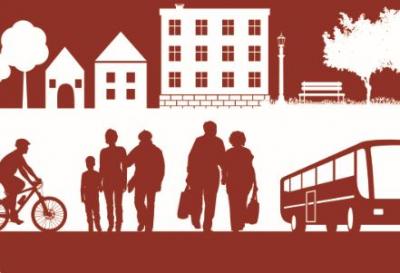 Hundreds of towns, cities and counties throughout the nation have enrolled in the AARP Network of Age-Friendly States and Communities or received a "quick-action" AARP Community Challenge grant.
Use this interactive map to discover where and how AARP is helping communities become more livable and age-friendly so people of all ages can thrive — and make where they live and want to remain a lifelong home.
Note: Data uploads to the interactive map may be delayed. See the Member List for the current enrollment totals.
Questions? Corrections? Find our contact information at the bottom of this page.
The Age-Friendly Network
The AARP Network of Age-Friendly States and Communities network helps local leaders meet the needs of their community's older adults and prepare for the rapid aging of the U.S. population. (By 2034, America will have more adults age 65 or older than children under 18.) Membership provides elected officials, policymakers and community volunteers with peer support and access to experts and best practices. Learn More
The Community Challenge
Launched in 2017, the annual AARP Community Challenge provides small grants to local governments and nonprofits in order to fund quick-action, ready-to-implement projects that can help communities become more livable for people of all ages. Funded efforts aim to foster community engagement, enhance local housing and transportation options, improve public spaces and support ("smart cities") solutions. Learn More
LEARN MORE AND STAY INFORMED
Find articles and resources about making communities more livable for people of all ages

Download or order free publications from AARP Livable Communities

Sign up for the free, weekly, award-winning AARP Livable Communities eNewsletter